The PUD is governed by three locally elected commissioners who serve six year staggered terms. The Commission is the legislative authority of the PUD and establishes and controls policy. Our Commissioners are here to serve you. Feel free to contact them anytime by phone or email (see below). Customers are invited to attend public meetings and be heard by the commission. For meeting details visit our Meeting Information and Meeting Minutes pages.
Curt Knapp: cknapp@popud.org (509) 671-1111
Dave Rick: drick@popud.org (509) 671-7952
Joe Onley: jonley@popud.org (509) 671-1312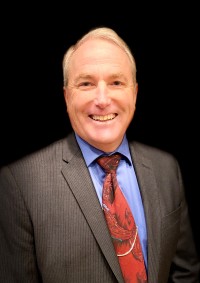 Curtis J. Knapp, President
Curtis J. Knapp was appointed in February 2002 to the Commission. He was elected in November 2002 and reelected in 2008, 2014 and again in 2020. A native of Washington, he holds a bachelor's degree in Psychology, with a minor in Business, and an Associate degree in Mortuary Science from Mt. Hood Community College. He and his wife Kim worked for over 25 years in the funeral business, owning and operating funeral homes in Newport, Washington and Priest River, Idaho. They sold the funeral home in 2006, but Mr. Knapp still serves as a deputy coroner for the County. He is the President of the Board of Directors for Energy Northwest, the District's current Board representative to Public Utility Risk Management Services, and is active in various civil and public utility organizations.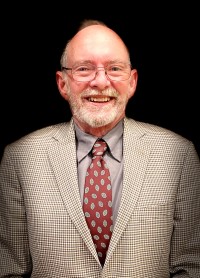 Joseph B. Onley, Vice President
Joseph B. Onley, Joe, was elected to the PUD Commission District 1 for a six year term beginning his service January 1, 2019. Mr. Onley served in the Air Force preceding his education at Spokane Community College and Gonzaga achieving a BS Degree in Electrical Engineering. Mr. Onley was a District employee for over 30 years where he managed the fiber connectivity to Pend Oreille County in 2000 for all Schools, Colleges, Libraries, Health, and Government. He then obtained and managed a federal grant in 2010 in excess of $27 million dollars to deploy wholesale fiber connections to businesses and residences in a significant portion of Pend Oreille County (where allowed) with federal funds. He served nearly 20 years on the Planning Commission, 10 years as a District 3 Firefighter, and is in the learning phase of the Commission local and regional representation.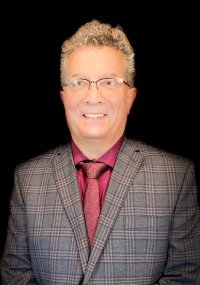 David W. Rick, Secretary
David W. Rick was elected to the PUD Commission District 1 for a six year term beginning his service January 1, 2023. A twenty-seven year resident of Pend Oreille County. Mr. Rick retired as the Chief Hydroelectric Operator with twenty-six years of service at Seattle City Light's Boundary Project. Mr. Rick graduated from Calhoon MEBA Engineering School in Easton, Maryland and began serving in the United States Merchant Marine as a licensed Maritime Engineering Officer. He worked for numerous American shipping companies engaged in international trade and commerce. He served in the Merchant Marine in logistical support for the United States Marine Corps in Operation Desert Storm and Desert Shield. In addition, he worked for Litton-Saudi Arabia ltd in the Kingdom of Saudi Arabia as a Power and Air Field Engineer. Litton Data Command was chosen to build the air defense system for the Kingdom of Saudi Arabia. He has been serving in the local AWANA youth ministry program for the past nineteen years. And he looks forward to serving the citizens of Pend Oreille County.