System Inventory Project - Crews in your area during 2019
As part of the PUD's reliability and outage management initiatives, we have hired Davey Resource Group (DRG) to take record of all our equipment county wide. Read more about the project and what to expect by clicking on the link above.
Sullivan Water Levels - Due to a combination of low snowpack and precipitation, we are experiencing lower-than-usual water levels at Sullivan Lake. We continue to operate Sullivan Dam at minimum flows in compliance with our license requirements. However, with June's precipitation reporting at only 41 percent of average, it is not expected that lake levels will increase this season. The graph below shows the low levels of precipitation we have been experiencing since September 2018.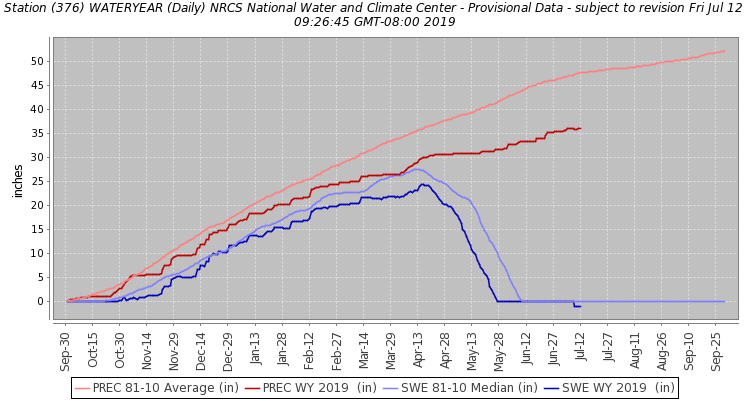 There is currently no media available.